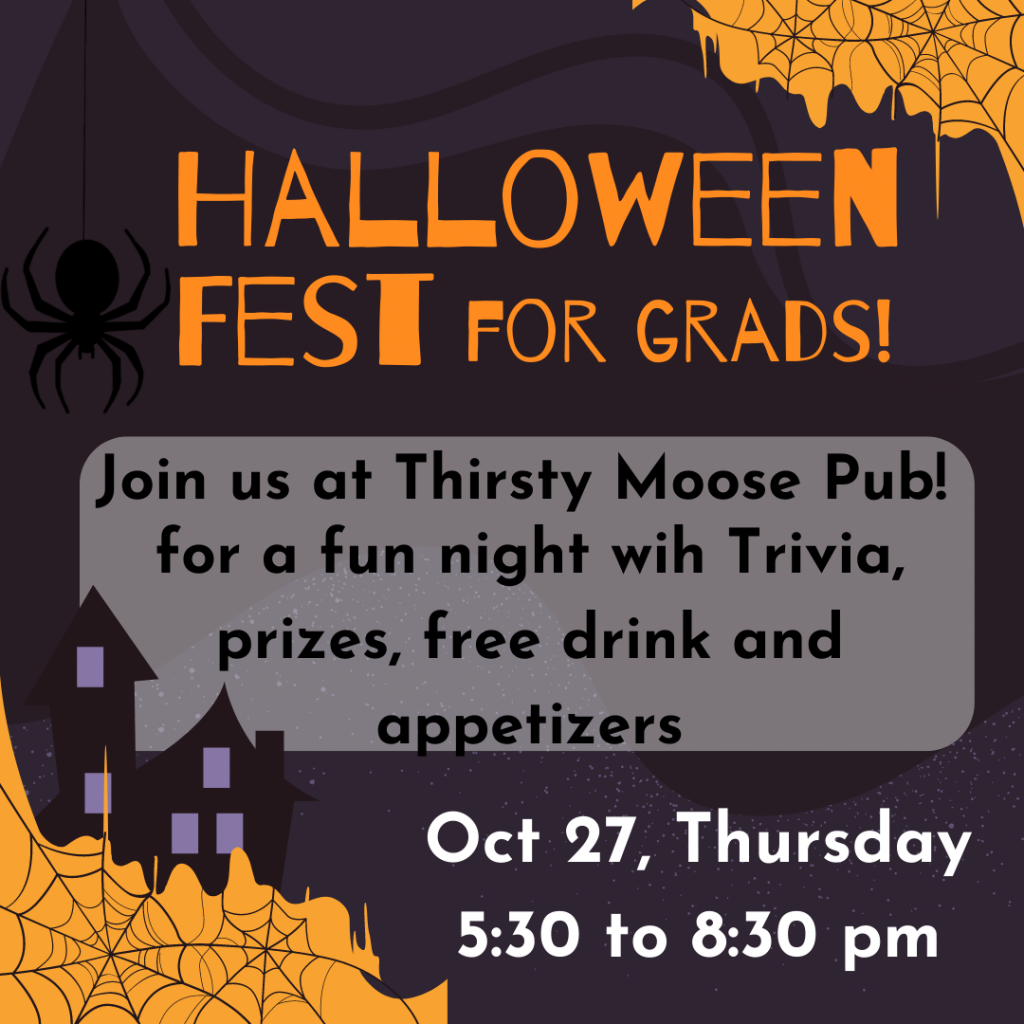 Get ready for a night of fun with prizes and free food! 🎃
✅️ Make sure to be there at 5:30 pm to get your wristband and get ready for the Trivia, which will be started at 6:00 pm!
✅️ You can choose one of these appetizers: Falafel Bites, Chicken Bites Basket, or Basket of Fries
And one choice of drink, all for free!
NBCGSS #UNBC #ThisIsUNBC