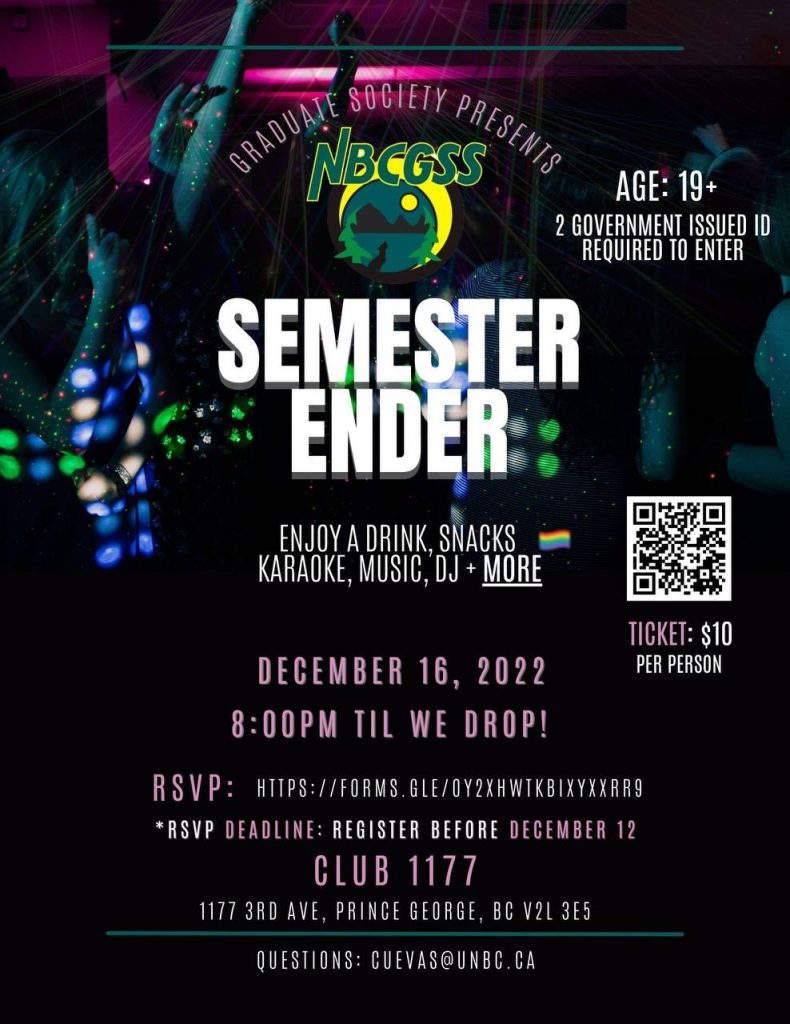 "We cordially invite all NBCGSS students and your plus one to join our Semester Ender Party!
Get lose! Forget all the academic works! Be carefree without judgement! Enjoy the fun-filled night in a safe space for everyone!
Starting as private event from 8-10PM and party continues until you drop!
Prepare your tips for some awesome performances!
Register before December 12 for the RSVP. https://forms.gle/oy2XHWTkbiXyXXrr9
For questions and queries, email us at cuevas@unbc.ca
Ticket is $10 per person."
NOTE: THIS EVENT IS FOR 19 YEARS OLD AND ABOVE.
2 PCS OF GOVERNMENT ISSUED ID IS REQUIRED TO ENTER