What is the Period Promise Campaign?
Periods are a fact of life and so is the need for menstrual products. Sadly, too many people can't afford them. But you can change that.
The NBCGSS has been advocating for UNBC to provide free menstrual products in all UNBC washrooms. To spread awareness of our advocacy we have partnered with the Prince George Public Interest Research Group, the Northern Women's Center and Diva Cup to facilitate an Instagram giveaway of one free reusable menstrual cup for three lucky winners! Head on over to our instagram to enter! ->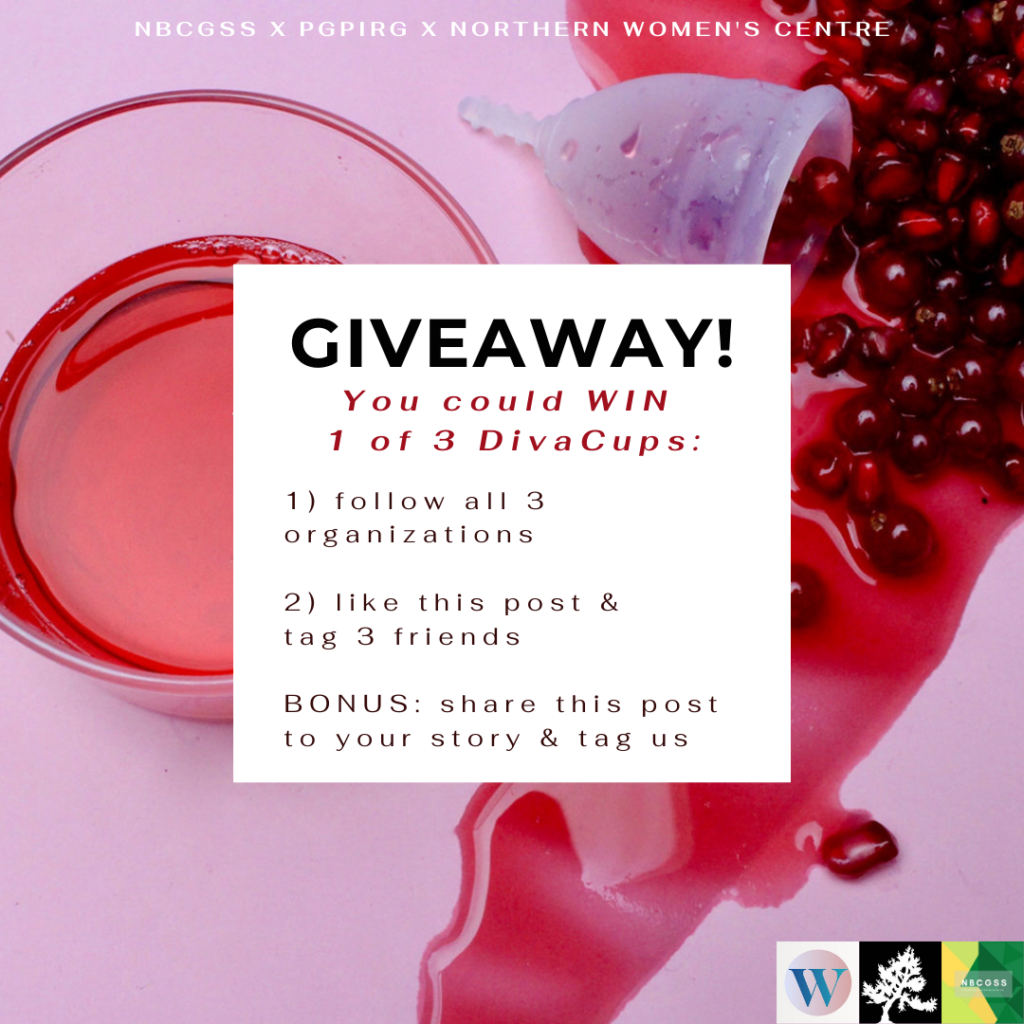 So, why are we advocating for free menstrual products on all UNBC campuses? Because Period Poverty is real.