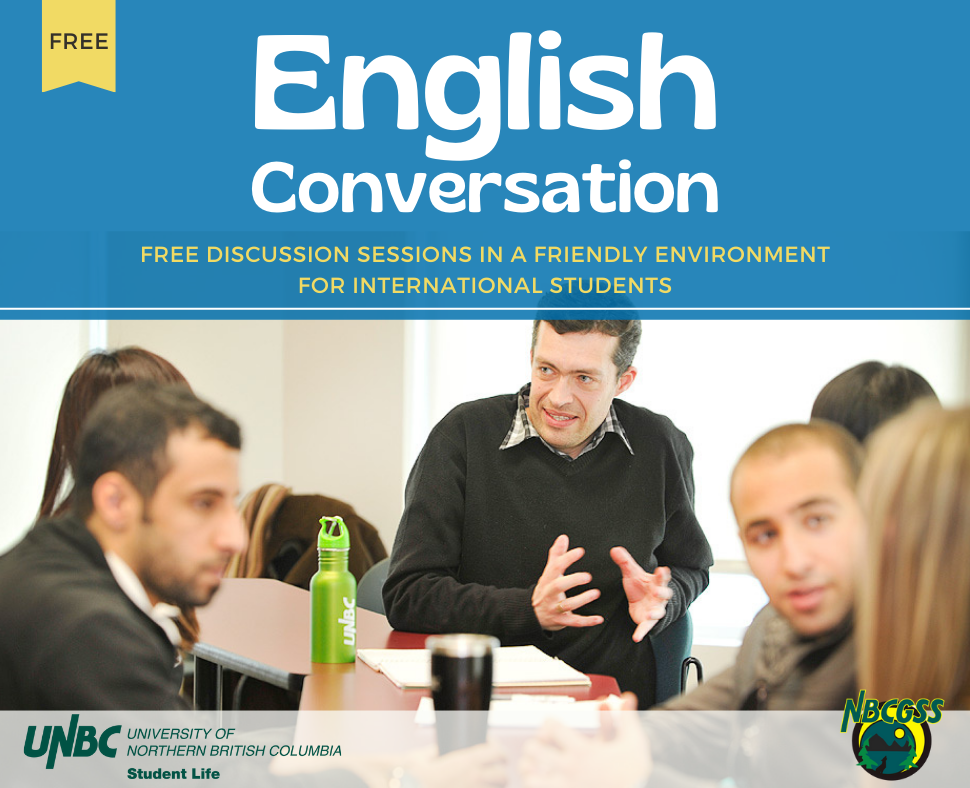 Are you an international student at UNBC looking for ways to boost your English speaking and communication skills?
You're in the right place!
NBCGSS, in collaboration with Student Life offers free English Conversation Sessions to all new and existing international students, both undergraduates and graduates!
The sessions are facilitated in a semi-structured and informal manner by our passionate volunteers. Participants will meet once a week in a safe and friendly environment to learn how to speak English fluently, share cultural differences, and talk about various topics.
These in-person sessions will be held on Prince George campus.
Register by February 20!
Registration Link: https://forms.gle/overomW6w8ncnmv29