The Pacific Institute for Climate Solutions (PICS) Opportunity Projects Program is now open.  This program supports proposals that advance innovative and impactful ideas, generate new climate solutions, and forge novel partnerships between academics and knowledge users (Solution Seekers).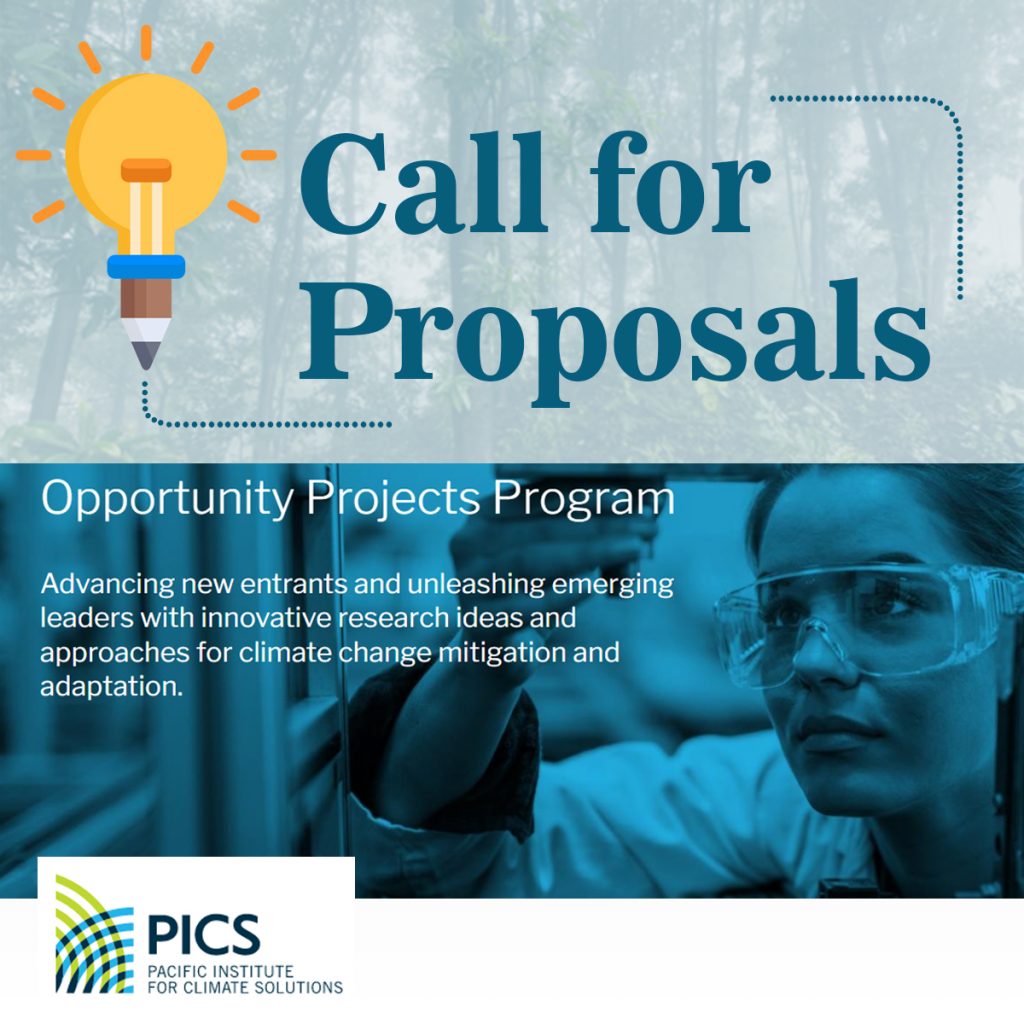 Proposals from all fields of climate change mitigation and adaptation are accepted, and are funded for up to three years. Projects must be relevant to BC, and proposals with national and international relevance are encouraged.
There is an extra opportunity for a Zero Emission Vehicle (ZEV) Project, funded by the BC Government. Please read the OPP 2022 Competition Guide for Applicants and the ZEV Guide to Applicants for more information.
Three to Five projects will be awarded per call.
Submission Details:
Proposal submission deadline – August 3rd, 2022 at 11:59 pm PDT
Submit proposals to picsopp@uvic.ca
Maximum project support is $180,000 distributed over three years. Smaller budgets are welcome
At least 50% of project funding must be used to support HQP stipends and/or PDF salaries
Submit your application on Romeo for internal review and approvals 5 business days in advance of the deadline
Please contact our new PICS Research Manager, Carly Madge (carly.madge@unbc.ca) with any questions and to discuss your proposal before you submit. An information session on this and other PICS funding opportunities will be announced soon.